Representative of Provincial and National People's Congress Came to Inspect the Construction of Greatoo's Key Projects
Createtime:2018-01-08
On January 8, the Municipal People's Congress Standing Committee organized 90 people including representatives from the 12th National People's Congress, the 12th and 13th Provincial People's Congress to inspect the construction of Greatoo's key projects. Under the leadership of Du Xiaoyang, deputy director of the Standing Committee, the guests visited the Industrial Base of Greatoo (China&Germany) Industrial 4.0.
The host and his entourage stopped to watch the vivid performance of the lion dance of the robot. Then they visited the drilling and milling center, the display area of precision parts product, the robot vision system, the demonstration of backgammon game, the automated assembly line and the application of industrial robots in polishing, handling and other fields. The leaders of the company introduced to the guests: The Industrial Base of Greatoo (China&Germany) Industrial 4.0 is one of the key construction projects in Jieyang. Currently, the first phase of the project with a total construction area of nearly 60,000 square meters has been put into production for more than five months, and its characteristic is intelligent manufacturing. By absorbing Germany's advanced industry 4.0 technology, the base of Greatoo carries out research on the key technologies of "Industry 4.0" with ultra-precision CNC machine tools, industrial robots as the carrier, and the robot retarder, controller, flexible manufacturing technology and artificial intelligence workshop production system as the core. What's more, the company also produces intelligent complete sets of equipment such as series of light-duty, heavy-duty six-degree-of-freedom industrial robots, high-precision machining centers, automated production warehouse, flexible automatic production line and so on. Currently, the company is developing towards high-end and internationalization, and has obtained the invention patent of Japan which further enhances its international competitiveness.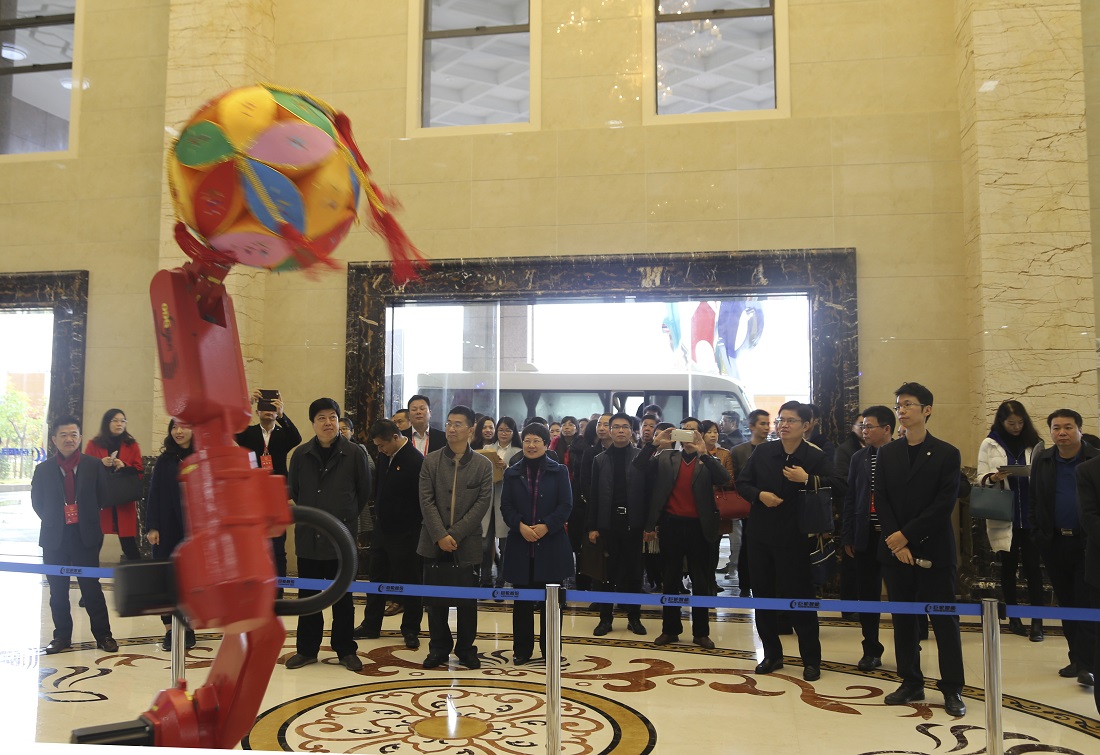 Deputy Director Du Xiaoyang and other representatives listened attentively to the introduction and scrutinized the construction and production of the base. They showed great interest in the specific applications of industrial robots in various fields, and communicated with our staff from time to time. One of the representatives, Lin Shuhua, who is also an employee of our company, said, she is proud of the accomplishments of the Greatoo. And in the future, she will give full play to the role of provincial people's congress deputies. In order to promote the revitalization and development of Jieyang and build Jieyang into a new developing pole in eastern Guangdong, she will implement the policies of Guangdong and make greater contribution for the development of Jieyang.
Back