Greatoo Participated in China's First International Anti-Epidemic Materials Exhibition
Createtime:2020-06-10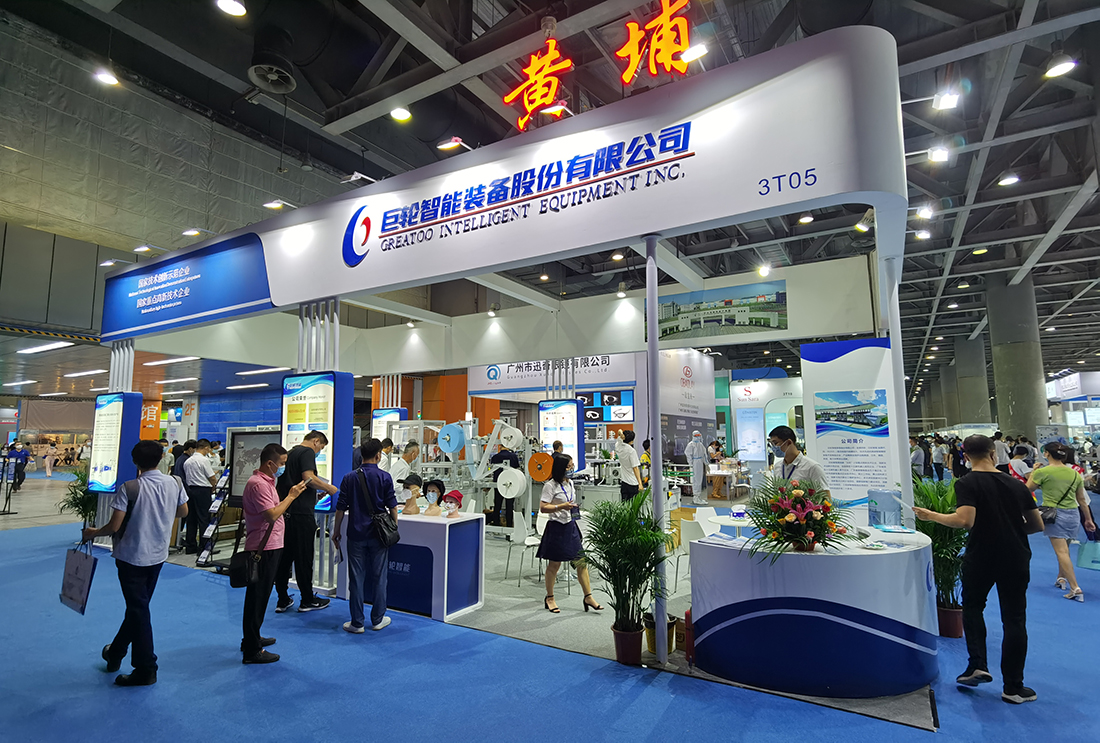 On June 10, the nation's first international epidemic prevention materials exhibition, Guangzhou International Anti-Epidemic Materials Exhibition, kicked off at Guangzhou Pazhou Poly World Trade Expo, becoming the "first exhibition" of Guangzhou's exhibition industry during the post-epidemic period. Greatoo brought "Smart KN95 Mask Fully Automatic Production Line", "Smart Self-Identifying Mask Fully Automatic Production Line" and other products to participated in this exhibition. It is reported that this exhibition has an area of 36,000 square meters and 850 booths. There are 4 exhibition areas for anti-epidemic products, equipment, comprehensive services and raw materials. There are more than 400 exhibitors and 6,000 professional visitors.
At the beginning of the exhibition, our exhibition area was full of buyers and visitors who came to meet the procurement needs. They felt the full-automatic production of masks on the spot, understood the company's relevant situation and conducted in-depth discussions with our technical and business personnel. The scene was very lively. Director Yang Yujun and general manager Hong Zebin of the company were interviewed by the media at the exhibition: As a key national guarantee company for epidemic prevention and control, Greatoo quickly set up a mask line project team after the outbreak of the epidemic, organized the company's technical backbone and used its own strong equipment and manufacturing capabilities, developed special work plans around the "special, special, and new" requirements of the mask line, deployed technical research and equipment production plans, and successfully developed a fully automatic production line for intelligent self-identifying masks (flat adult type, flat child type), as well as smart KN95 mask fully automatic production line and other products, support domestic mask manufacturers, and exported to Europe and other places in April.
At present, Greatoo is actively connecting overseas channels, developing marketable models for the target market, strictly controlling the process during the production process, and ensuring the quality of the exported equipment. We will practice the core value of Greatoo, "social value is higher than corporate value, user value is higher than profit value", adhering to the "customer first" service attitude, dedicated to pre-sales and after-sales service, to overcome difficulties and provide equipment support for global epidemic prevention.
Back